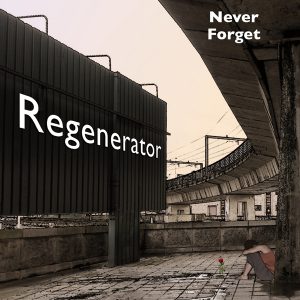 Regenerator, Never Forget's first album, is an over 50 minute long suite comprising five songs and five instrumentals.
The present reissue of this album, originally published in 2015, benefits from a new mix, from some re-recorded parts, including "Messagers d'amour" in a new version with Sandrine Dumont on vocals and Serge Michaud on drums.
Note that this album is not mastered as loud as most current productions, this in order to preserve the dynamic range and subtlety of his music.
Download the album
– In mp3 (320 kbps CBR) format : download
– In Apple Lossless (ALAC) format : download
– In Flac format : download