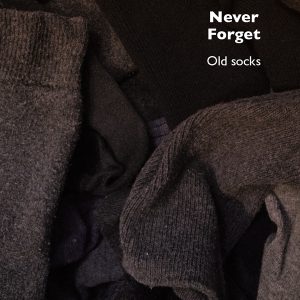 Following "Regenerator", "Old socks" is a 5 track pop, rock and electro mini-album. The songs are inspired by the human condition, melancholy, harmfull bastards, distant love and the emptyness of a materialistic life.
Three talented guests artists joined the group on this album : Madisoncess, performed with a touch of melancholy and sensibility on "Tant bien que mal", Louis Blondin, with his bantering and playful voice tone on "Quelqu'un de bien" and Sandrine Dumont with her warm voice on "Why ?".
5 songs crafted with love for you. Enjoy !
(no more available)